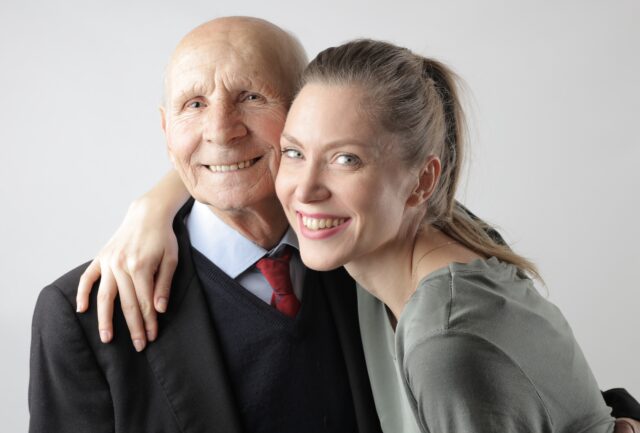 Ethics… Values… These words can really stand out on a page. It's not always easy for people to evidence how values and ethics manifest in their lives, but some basic, everyday examples of commonly understood good habits, that are a result of sound ethics and values, include things like throwing your trash where it belongs (not on the street) or by holding a door for someone with their hands full. These are very simple, common values and ethics that many of us have instilled from a young age.
When it comes to people who are high-net-worth individuals (HNWI) or ultra-high-net-worth individuals (UHNWI) involved in their estate planning, values and ethics take on a greater dimension. This isn't a matter of decency but rather of scope.
At The Unger Company, we have learned that people who have been very involved in creating or protecting a family's fortune that they built or inherited often become more focused on life lessons when they consider wealth transfer to the next generations. The people they are close to who will continue living after they're gone become more and more present in their thoughts, and they want to be able to offer guidance as part of an inheritance that will include a substantial financial legacy.
There are many reasons for this. Sometimes it's a question of not trusting the judgment of younger people who are coming into a large sum of money. They fear that within weeks of their passing, the values and good judgment with money they had always employed and counseled will be forgotten. Suddenly, there's a trip to the Porsche dealer, another to a yacht builder, or someone falls off the wagon. These are the thoughts that grow inside of people as they are in estate planning mode, and they want to continue to be in a position where they can offer advice and guidance after they're gone.
The Unger Company has worked with clients with all sorts of ethics, values, and standards of behavior they want to pass along to their descendants. Sometimes, these stem from a strong religious devotion that a grantor wishes to pass along. At other times, it's a value like a work ethic, and a demand that someone benefiting from an estate must demonstrate this idea by being an active participant in their own professional life. Or it involves Generation 2 (children) or Generation 3 (grandchildren) achieving a certain level of education. These requests can take other shapes, such as requiring that charitable good works be done in the community.
These are qualities that are remarkably important to people, and they desperately want these values passed along to their survivors. The Unger Company has worked to help many people create trusts and other legal devices that are effective in making certain that specific demands are met in order for wealth transfer to take place. We are a tremendous resource for our clients and their legal and financial team in building plans of this nature that are legally compliant.
Since being founded by Harold Unger in 1974, The Unger Company Ltd. has established itself as leading firm in creating estate tax strategy and offering insightful legal perspective regarding trusts and estates to the high-net-worth classes. Contact us through our website or call us at 212-755-4777 to learn more about how we can help you.
Directions: https://goo.gl/maps/GaiVqoLUXoxczU7s9
Harold Unger LinkedIn: https://www.linkedin.com/in/harold-m-unger-9453aa73/
The Unger Company Ltd. LinkedIn: https://www.linkedin.com/company/93617123/