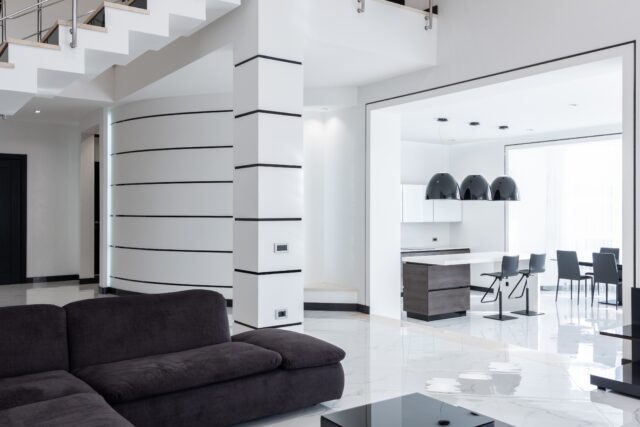 Nothing in the Empire State is ever simple and often seems to come with an unexpected twist. And New York's estate tax is no exception.
New York is one of a dozen states that apply state-level taxation on estates. The estate tax in New York, fortunately for state residents, doesn't begin at the $1 million threshold as it does in Massachusetts and Oregon, but that's where the good news ends.
New York's estate tax begins at $6.58 million, but it's not a straight-forward exemption. Once an estate exceeds that threshold by five percent, meaning more than $6.909 million, then the entire estate is subject to the estate tax from its first dollar. You read that right: the exemption for that first $6.58 million is lost completely once the estate exceeds the top-end threshold. And for estates that exceed the threshold by, say, four percent, there's a complicated table that applies, and it can lead to a 16 percent top-of-the-table tax!
This is where The Unger Company is the ally you need to build your asset protection plan and enable maximum wealth transfer to the next generation. After all, you won't get a thank you note from the Governor for paying New York estate taxes.
What makes New York so tricky is the price of real estate in the New York City metropolitan area. Real estate in The City, plus Nassau, Suffolk, Westchester, and Rockland is among the most valuable in the United States. This combined with what we at The Unger Company view as a low entry point for an estate tax makes this problematic for New Yorkers.
An apartment/co-op/condominium in Manhattan can easily be valued at more than $7 million today, even though someone may have purchased it years ago for a much more modest amount (the price of a herring, as they say). Add to that a nice vacation property on the East End of Long Island or upstate, and you could easily eclipse $10 million. Have some stocks, bonds, and other savings? Now you're crossing Uncle Sam's threshold and are subject to both the federal and New York State estate taxes. You might not think of yourself as rich, but the tax man (person) thinks you are…and that's what counts! This can make for a lot of trouble if you believe that wealth transfer to the next generation will be a smooth process.
The Unger Company has proven strategies to offset both the federal and state-level estate taxes, using insurance and other legal instruments to help protect your assets and ensure that your loved ones can inherit the financial legacy that you established for your family.
Hight net worth (HNW) and ultra-high net worth (UHNW) clients in New York have been turning to Harold Unger and The Unger Company since 1974. Contact us through our website or call us at 212-755-4777 to how our experience and expertise and work for you.
Directions: https://goo.gl/maps/GaiVqoLUXoxczU7s9
Harold Unger LinkedIn: https://www.linkedin.com/in/harold-m-unger-9453aa73/
The Unger Company Ltd. LinkedIn: https://www.linkedin.com/company/93617123/